Search found 5 matches
Search found 5 matches • Page 1 of 1
by gidklio

Wed Aug 24, 2011 12:20 am UTC
Topic: 0723: "Seismic Waves"
Replies: 94
Views: 27618
I'm surprised not to see this forum bumped up near the top given today's quakes. I did see some people on twitter who seemed like they heard about the quake before they felt it.
by gidklio

Fri Jun 03, 2011 4:19 am UTC
Topic: 0907: "Ages"
Replies: 87
Views: 24788

AltText: "Every age: I'm glad I'm not the clueless person I was five years ago, but now I don't want to get any older."
by gidklio

Wed May 07, 2008 4:04 am UTC
Topic: 0420: "Jealousy"
Replies: 151
Views: 35700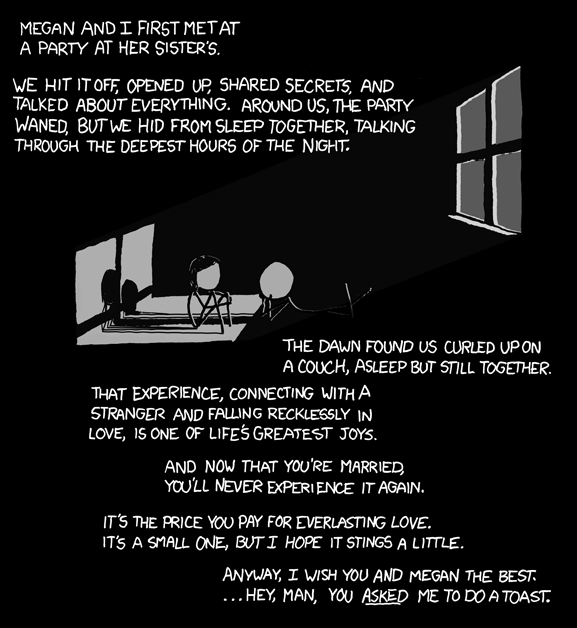 [alt] = Oh, huh, so you didn't know that story?
That's my story up til the part where she's actually marrying someone else.
...

Hate.
http://xkcd.com/420/
---
Search found 5 matches • Page 1 of 1