Related to this: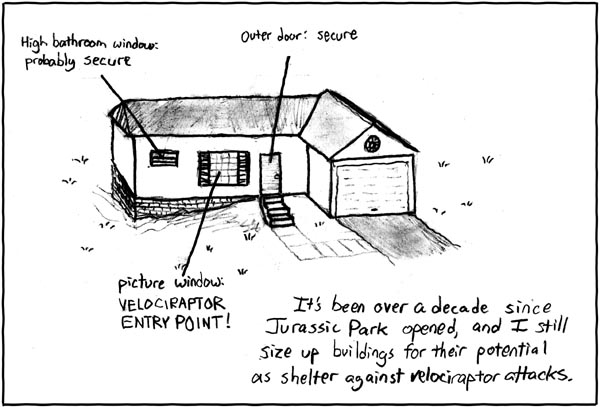 What if...
A city, slighty sci-fi, but not diamond age. Theres a anual aliens (from the film "Alien" and "Aliens" ) invasion from the swarms.
What systems will be needed to protect the civilians, and make the smaller number of casualities. Withouth a frontal address of the problem (extermination of the Aliens).
I think the solution can be to have familiar bunkers. with 2 doors connected, and only one of the doors can open:
Code: Select all
danger! entrance >=======[ DMZ area ]====[ bunker area ]

This design is surprising alike a LAN design, with a router computer on the DMZ area.
update:
You can vote here:
viewtopic.php?f=3&t=16132