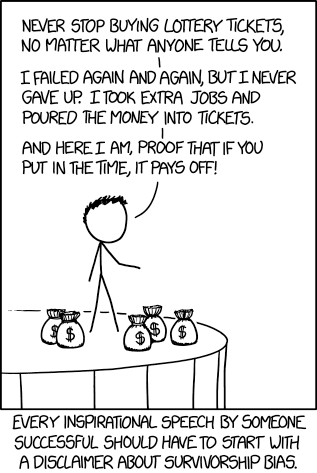 Title Text: They say you can't argue with results, but what kind of defeatest attitude is that? If you stick with it, you can argue with ANYTHING.
Firefox says "deafeatest" is spelled wrong. Think it'll get fixed?
This echoes a lovely bit of advice from Bo Burnham that has been circulating of late.
https://www.youtube.com/watch?v=q-JgG0ECp2U