SilentTimer wrote:

BlitzGirl wrote:

NewtONG wrote:Before my time, this job had to be done manually.
That's extremely difficult.
In fact in most cases it's even impossible.

You should talk to

the guy with the rocks

!

Maybe Sustainabilizer

is

the guy with the rocks?
Baobabs. That would explain why he's so good at organizing things!
moody7277 wrote:--Cueball has started on the recursive castle

*

it's all related
It is indeedONG: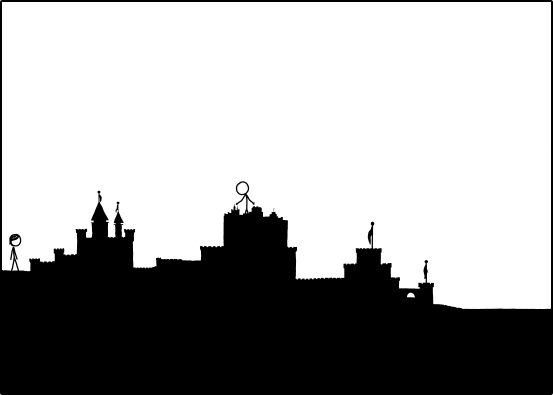 Optional decree:
Think of
RELATED
smileys you would like to see
in a (still hypothetical) Molpydome.