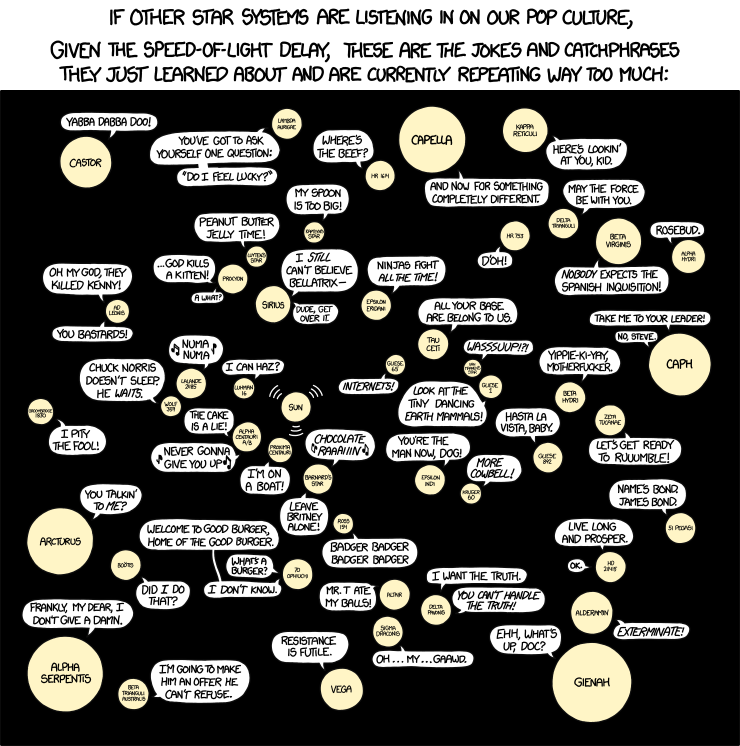 Title Text:
The strongest incentive we have to develop faster-than-light travel is that it would let us apologize in advance.
Is this the first time "fuck" has been used in a comic?
Also, this makes me realize humanity has gotten far more annoying in the past century or so.
EDIT: added title text.