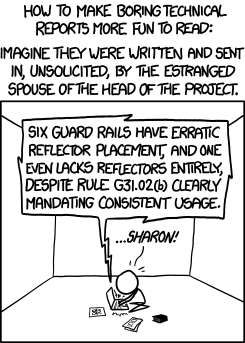 http://xckd.com/1219
Alt-text: "If that fails, just multiply every number by a thousand. 'The 2nd St speed limit were set at 2,500 mph, it would likely have prevented 1,000 of the intersection's 3,000 serious accidents last month.'"
As a translator I often feel like translating reports in that sort of vein.
As a Bible scholar I often wonder if that happened with some of the numbers in the Old Testament.