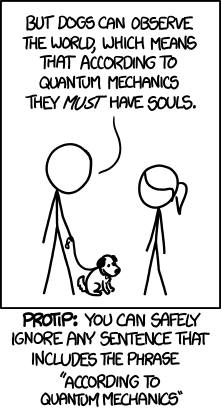 Title text: "You can also just ignore any science assertion where 'quantum mechanics' is the most complicated phrase in it."
According to quantum mechanics, you can't know both the position and momentum of a particle precisely.
EDIT: Just realized that my statement is a counter-example for both the comic AND the title-text.