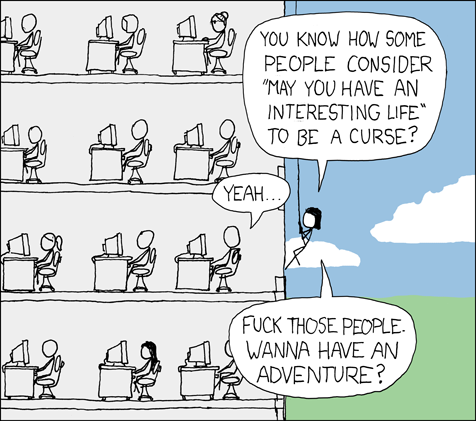 Alt-text: "Quick, fashion a climbing harness out of a cat-6 cable and follow me down."
I like this one. Of course, 'interesting' can mean a lot of things. Like naked, there's good interesting and bad interesting.
EDIT - Oops, put an exclamation point in the alt-text instead of a period.