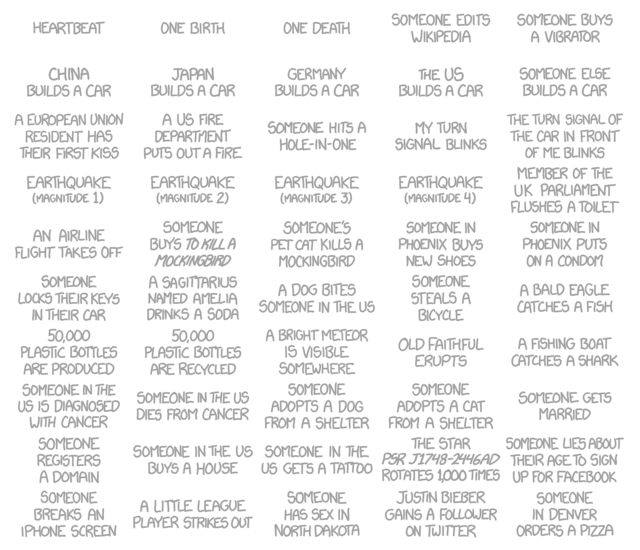 Alt Text wrote:This comic shows estimated average frequency. I wanted to include the pitch drop experiment, but it turns out the gif format has some issues with decade-long loops.
What's the 'Sagittarius named Amelia drinks a soda" one?
Also, the single PNG on this page won't flash; the actual one is one image per item.