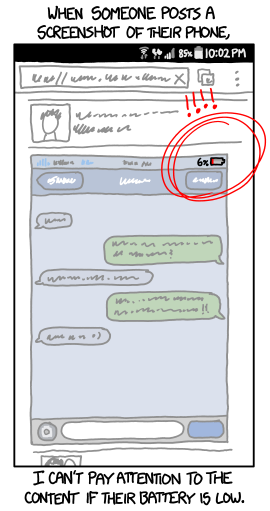 Alt-text: I'M PLUGGING IN MY PHONE BUT THE BATTERY ON THE SCREEN ISN'T CHARGING!
Yeah, I can understand the feeling. Though I get more annoyed when they have notifications they haven't checked yet. Seriously, how can you live with numbers in red at the top of your screen?
Also, late comic today.