1392: "Dominant Players"
Posted: Wed Jul 09, 2014 6:15 am UTC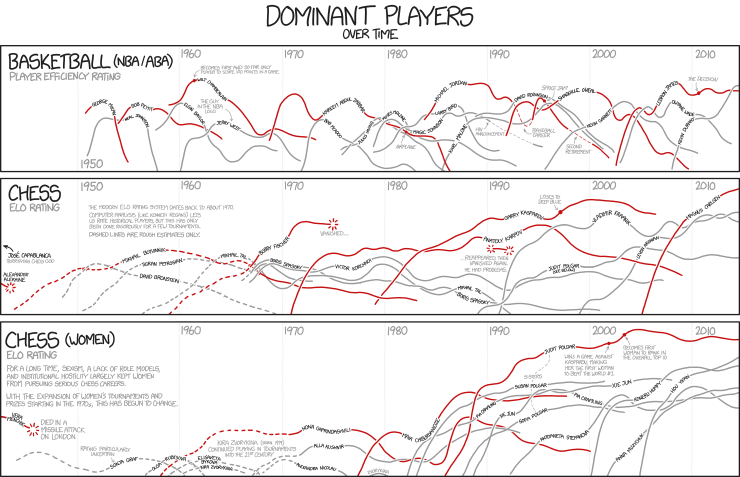 Title Text: When Vera Menchik entered a 1929 tournament, a male competitor mocked her by suggesting that a special 'Vera Menchik Club' would be created for any player who lost to her. When the tournament began, he promptly became the first member of said club, and over the years it accumulated a large and illustrious roster.
Queen sacrifices are nothing compared to the unusual moves Bobby Fischer made off of the board.