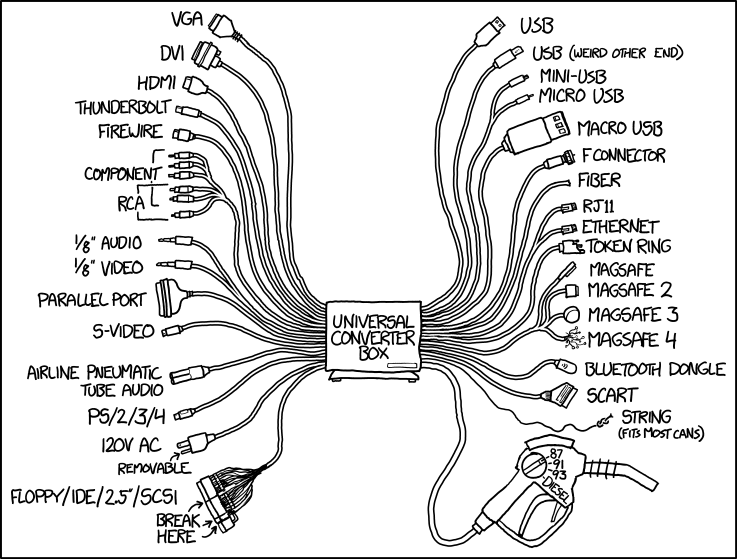 Title text: "Comes with a 50-lb sack of gender changers, and also an add-on device with a voltage selector and a zillion circular center pin DC adapter tips so you can power any of those devices from the 90s."
Totally worth it just for the macro USB joke.
What's the MagSafe 4 supposed to be, though?