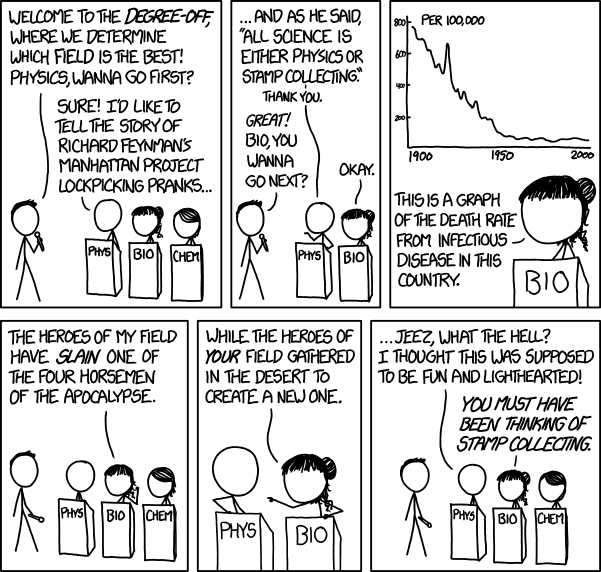 alt-text-"I'M SORRY, FROM YOUR YEARS OF CONDESCENDING TOWARD THE 'SQUISHY SCIENCES', I ASSUMED YOU'D BE A LITTLE HARDER."
I gotta say, I'm pretty enamored of the notion of slaying one of the horsemen of the apocalypse.
Maybe I gotta change fields. I don't know that math has ever done that.