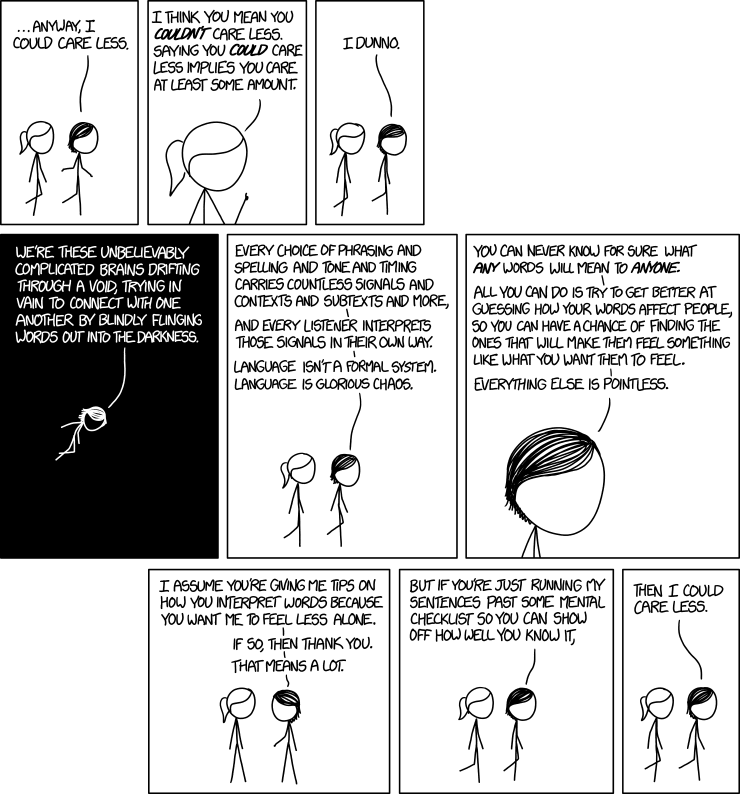 Mouseover caption:
I literally could care less.
I've tried to unpack just how and why this expression devolved into its exact opposite, and I think I've figured it out. It all comes down to the respective tones of voice you almost can't help but use when you say them out loud. "I couldn't care less", in which every word is stressed, sounds you're making an emphatic statement. "I could care less" sounds more casually dismissive, a fitting tone for someone who does not, in fact, care about something. It's roughly the same cadence as the sentence "I don't give a damn".
Anyway that's my input for this week.