1606: "Five-Day Forecast"
Posted: Fri Nov 20, 2015 11:36 am UTC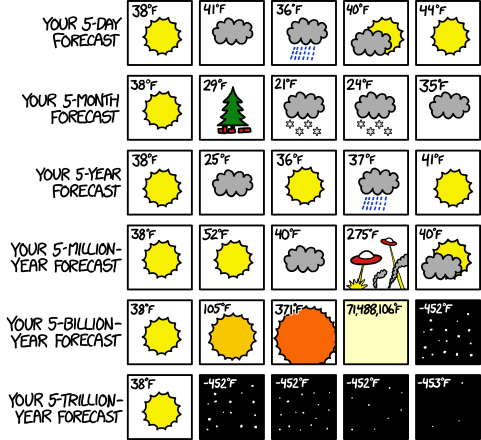 Title Text: You know what they say--if you don't like the weather here in the Solar System, just wait five billion years.
I reckon we will have provoked extra-terrestrial intelligence into destroying us way before then. This is a tad too optimistic for my liking.