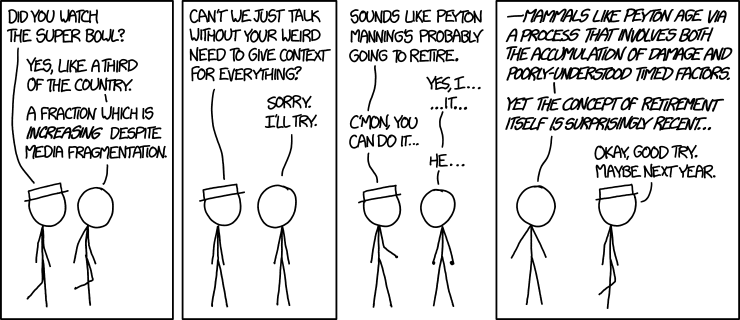 Title Text:
Why did the chicken cross the road? It begins over five thousand years ago with the domestication of the red junglefowl in southeast Asia and the development of paved roads in the Sumerian city of Ur.
To add some context: there's already
an XKCDSW
for this one, which lead me to wonder where the corresponding topic 1640 is. But it simply was not, so I added it.