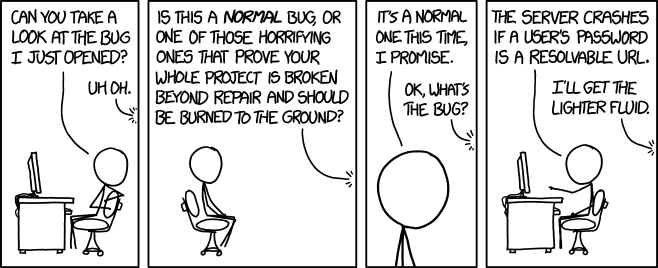 Alt-text: There's also a unicode-handling bug in the URL request library, and we're storing the passwords unsalted ... so if we salt them with emoji, we can close three issues at once!
A pretty horrifying bug! Racking my brain a bit to come up with a plausible chain of requirements or circumstances in which this bug could ever arise. So far all I've got is someone using a JS framework with
extreme
incompetence, but even then.... Nice solution in the alt text, too.
I was a bit WTF when I noticed a POP client in 1993 that wouldn't authenticate if your password had a space in it. But at least nothing crashed as a result.