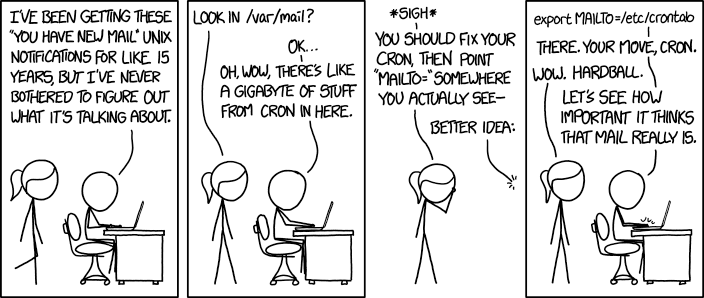 Alt text: Take THAT, piece of 1980s-era infrastructure I've inexplicably maintained on my systems for 15 years despite never really learning how it works.
Why do I use cron? I've never found out how to use it all that well either (I can add a task, but that's about it)...
It's almost like tar -- it's there, I can (kind of) use it, but I don't really know how.
Also, I read the title as "Corn Mail" and was really confused at first.