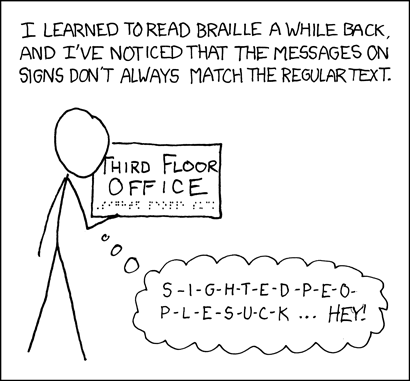 Alt Text: The only big difference I've seen is in colors. Where the regular text reads "press red button", the braille reads "press two-inch button".
Link:
http://www.xkcd.com/315/
Y'know, I've always wondered...I mean, the Spanish always reads differently, why not the braille?
Edit: Now that the title text is fixed on the comic, fixed the title text here.