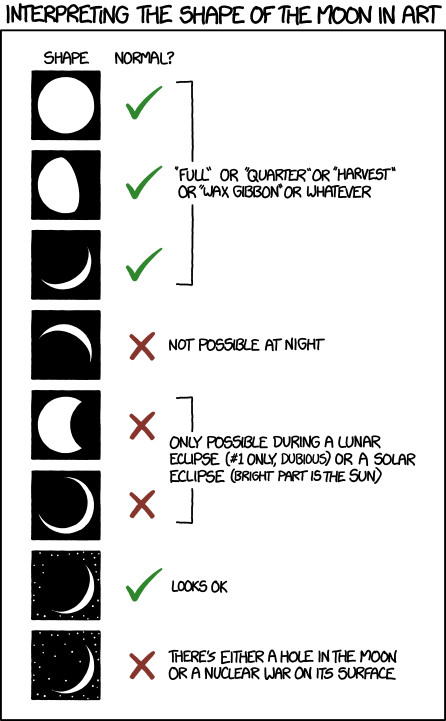 Title Text: "Whenever I see a picture of the moon where the points go more than halfway around, I assume it's being eclipsed by one of those Independence Day ships and interpret the rest of the image in light of that."
What about moons with faces, such as the one in Soul Eater?
Is it me or are the "stars" inside the "moon" circle in the last picture a bit too sparse?