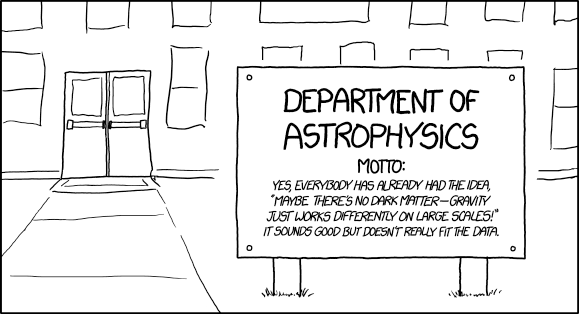 DEPARTMENT OF NEUROSCIENCE / Motto: "If I hear the phrase 'mirror neurons' I swear to God I will flip this table."
Is it a coincident that this week a paper got published saying that gravity is an
emergent property,
similar to the
Casimir effect?
I had to look up the 'mirror neurons' thing;
they really don't do what people want them to.
Off topic, what is up with all the necroposting lately? It seems like all the recent discussions are being crowded out with people's random thoughts on ancient topics. I give even odds that after I post this thread someone else makes another because mine's been knocked off the front page already...