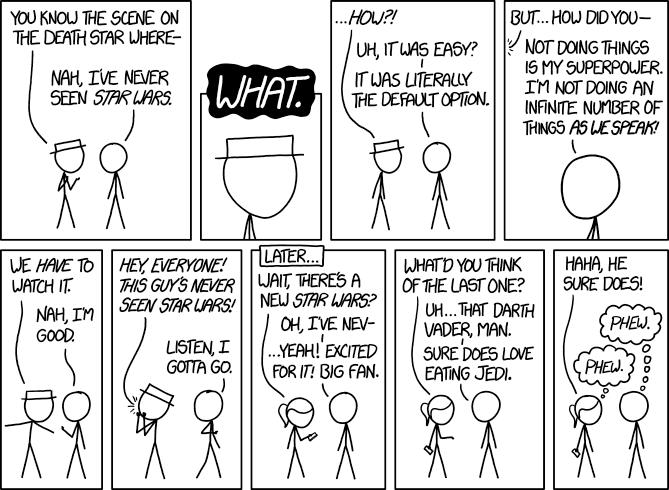 alt-text:
If anyone calls you on any weird detail, just say it's from the Jedi Prince book series, which contains so much random incongruous stuff that even most Expanded Universe/Legends fans collectively agreed to forget about it decades ago.
I can so relate to Cueball here.
We didn't have a TV when I grew up, and primary school lunch talk was all about whatever had been on TV the night before. I felt so left out of the conversation that I eventually tried making up details with at least some likelihood of being in the show to make it seem like I had. And got called on it immediately. I'm conflicted about whether I missed having a TV or not, though.