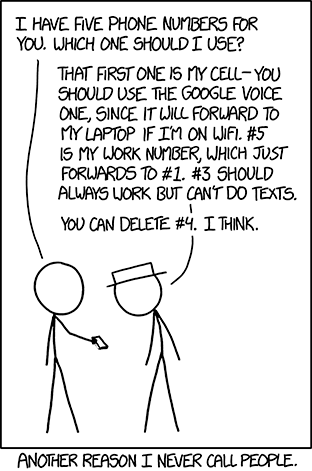 Title-text: "Texting should work. Unless the message is too long, in which case it gets converted to voicemails (sic), and I think I'm locked out of my voicemail."
I have a few friends whose contacts look this way. I partially blame Google/Android and the migration to my new phone.
Side-note: Is a three-comics-in-a-row new thread streak considered a hat trick?