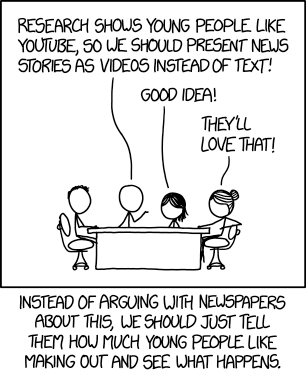 Title-text: "'So, like, sexy news videos?' 'No, people have tried that -- it's still just video content. We need to actually inform people THROUGH making out. I would call it 'Mouth Content,' but I think that's already the title of a Neil Cicierega album.'"
He
actually only has
"Mouth Sounds", "Mouth Silence", and "Mouth Moods"
so far, but "Mouth Content" may already be in production?