1818: "Rayleigh Scattering"
Posted: Fri Mar 31, 2017 2:20 pm UTC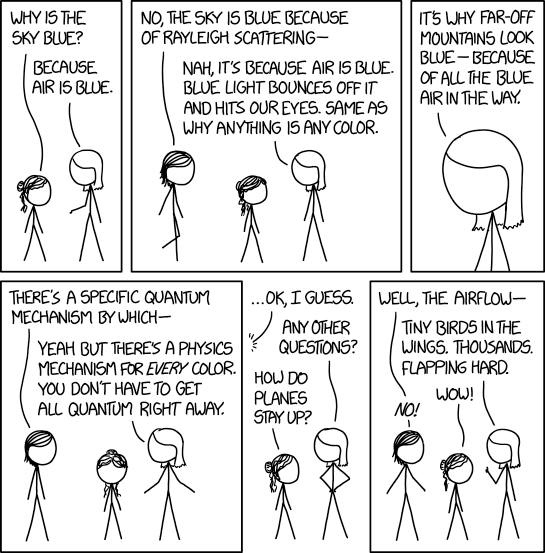 title:
If you ask "why are leaves green?" the usual answer is "because they're full of chlorophyll, and chlorophyll is green," even though "why does chlorophyll scatter green light?" is a great question too.
Yes, yes, YES! - It's one of my pet explanations/peeves (and I'm a physicist...). I have no idea how the blue sky got this special-explanation status.
Oh, and it's the oxygen that is blue (look at its liquid form ;-)