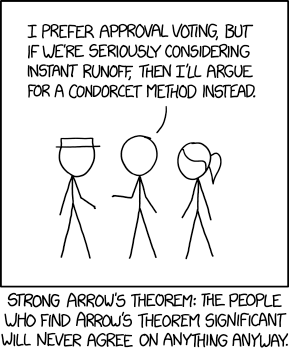 Title text:
Kenneth Arrow hated me because the ordering of my preferences changes based on which voting systems have what level of support. But it tells me a lot about the people I'm going to be voting with!
Sometimes I come to XKCD for a laugh and get homework instead...
ETA: That probably means I'm not enough of a voting nerd yet.