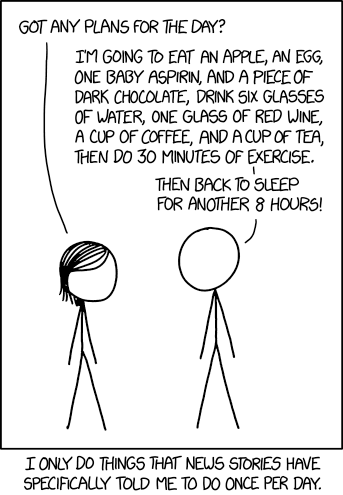 Alt-text: "I'm not totally locked into my routine—twice a year, I take a break to change the batteries in my smoke detectors."
That doesn't sound like that bad of a routine, actually.
ETA: I'm still quite dubious of the idea of changing smoke detector batteries when the time changes, considering how unevenly the time changes within the year (and considering how few clocks I need to manually adjust any more). I just change the batteries when they start to beep at me. I've yet to find a smoke detector that isn't annoying enough to get my attention when the batteries are low.