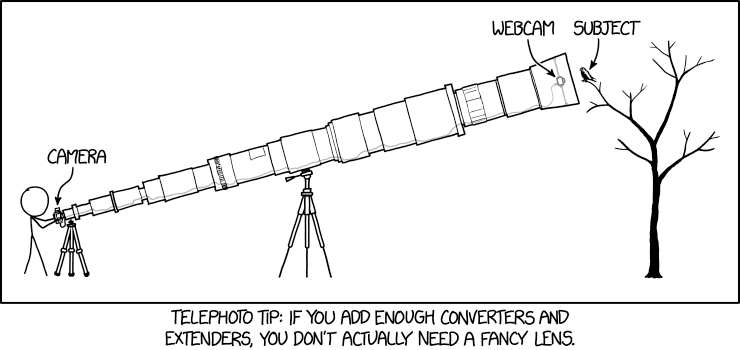 Alt-text: "I was banned from the airliners.net photography forum by concerned moderators after the end of my lens started brushing against planes as they flew by."
The webcam wired back to the main body is the best part of the whole diagram.
But wouldn't a large piece of PVC pipe work just as well?