1858: "4th of July"
Posted: Mon Jul 03, 2017 8:52 pm UTC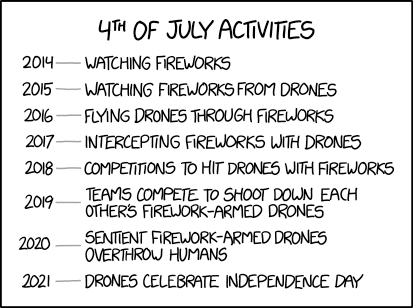 Alt text: Strangely, they still celebrate by eating hot dogs. Since they don't have mouths, they just kinda toss them in the air and let them fall back down into their propeller blades. It's pretty messy.
In other countries, will sentient drones celebrate their independence day on that countries national day?