1863: "Screenshots"
Posted: Fri Jul 14, 2017 1:45 pm UTC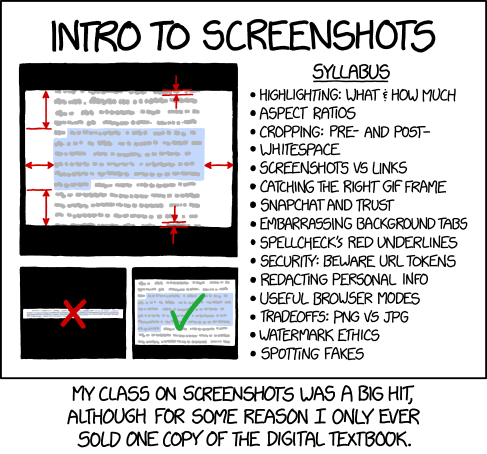 Title Text:
For the final exam, you take a screenshot showing all the work you've done in class, and it has to survive beibg uploaded, thumbnailed, and rescreenshotted through a train of social kedia sites.
It's actually a very good straight lesson, the one presented here! But the prerequisites for a pass, and the failed sales model, are indeed off on a tangent of absurdity...