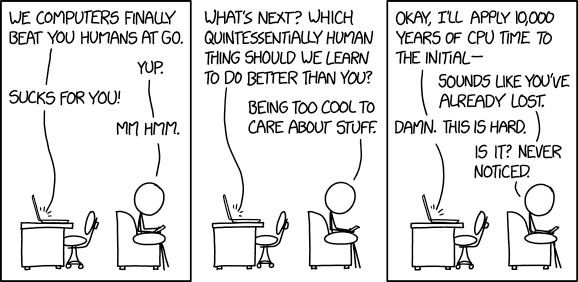 Title-text: "It's hard to train deep learning algorithms when most of the positive feedback they get is sarcastic."
"Being too cool to care about stuff" is one of the less redeeming traits of some groups of people. Doing things for the sake of being intentionally ironic is another.
But I won't use the "h" word here. I don't want to give the movement more credit than I think it deserves...