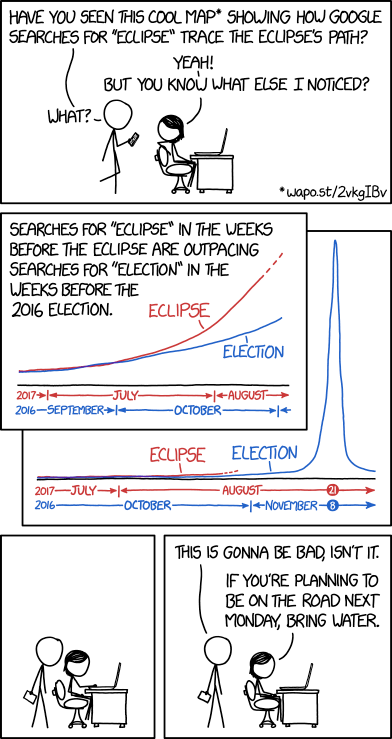 Alt Text:

There were traffic jams for the eclipses in 1970 and 1979, and that was *before* we had the potential for overnight viral social media frenzies.
Thank you for the PSA Randall! Planning to use a telescope to get a really good shot of the eclipse, and would suck if I couldn't see it because stuck behind an 18 wheeler.
ETA: been waiting for this since 1994 when my teacher wouldn't let anyone outside to look at the partial eclipse.