1914: "Twitter Verification"
Posted: Fri Nov 10, 2017 6:37 am UTC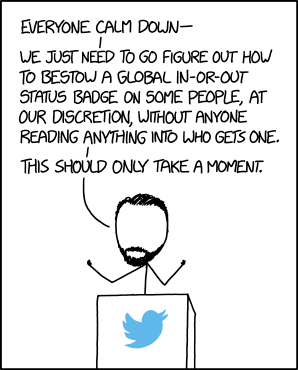 Titletext: When we started distributing special status tokens that signify which people are important enough to join an elite group, we never could have imagined we might be creating some problems down the line.
I agree with Randall here, in hindsight it was a stupid idea to begin with. I'm not sure I would have noticed before it went wrong even if I'd used twitter, though.