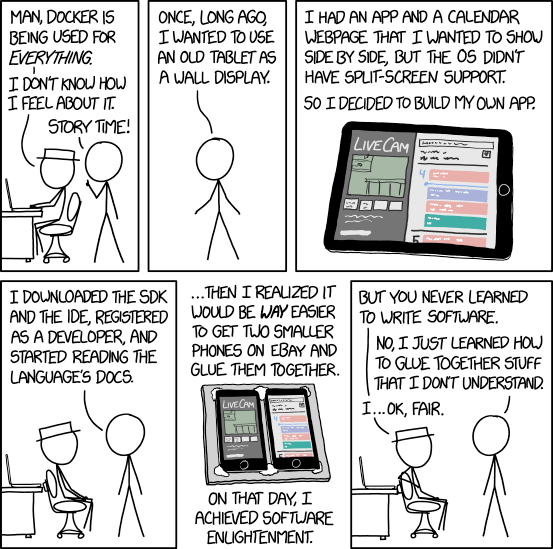 Alt text:
All services are microservices if you ignore most of their features.
True story: I already plan, if I get I get a suitable windfall, to attach a large number of tablets to a wall in my house to create a touch-sensitive data-wall.
Then
, the programming will begin!