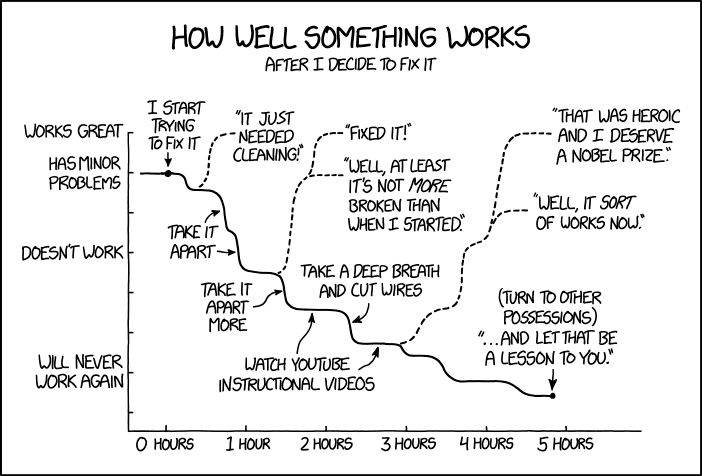 Title Text: "I was just disassembling it over the course of five hours so it would fit in the trash more efficiently."
Edit: This is fixed now - IGNORE ME!
Comic is up early, yet the comic appears to be cut off - it's like I'm only seeing the upper-left of it. Is this the case for everyone else? Or is that part of the joke, and it just whooshed over my head?