2044: "Sandboxing Cycle"
Posted: Mon Sep 10, 2018 8:28 am UTC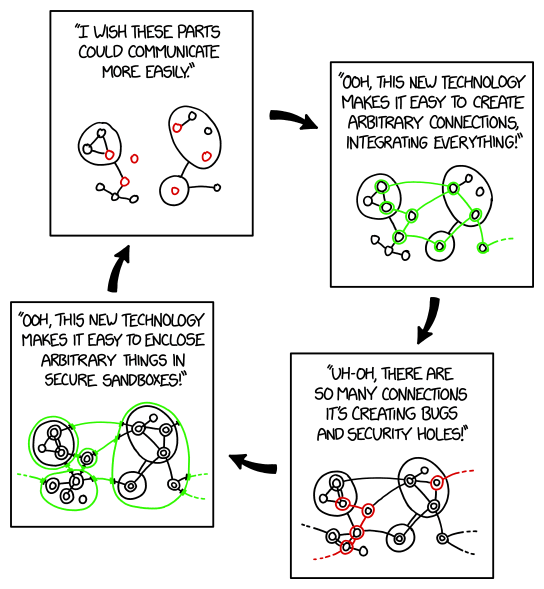 Title text: All I want is a secure system where it's easy to do anything I want. Is that so much to ask?
Last time I had this problem, was when I wanted cups-PDF to post-process a "printed" file to send it to a server and run a print command there and appguard was preventing that. Never got that to work and now the use-case went away.
(Created with
chridd's xkcd thread formatter
.)