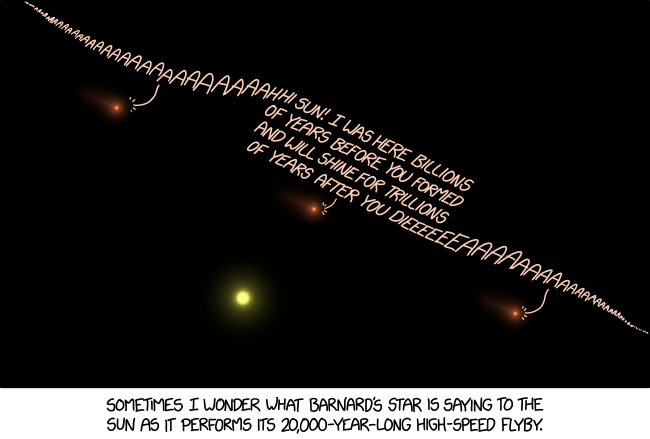 Title text: " "Ok, team. We have a little under 10,000 years before closest approach to figure out how to destroy Barnard's Star." "Why, does it pose a threat to the Solar System?" "No. It's just an asshole.""
I can't believe it. explainxkcd.com got this posted before anyone posted here.
I reckon Barnard's Star is thinking "I wish they'd build a bypass".