2088: "Schwarzschild's Cat"
Posted: Fri Dec 21, 2018 5:17 pm UTC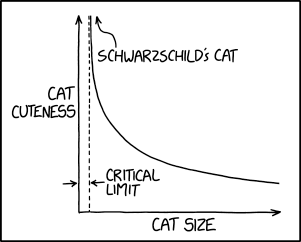 Title Text: "
Cats can be smaller than the critical limit, but they're unobservable. If one shrinks enough that it crosses the limit, it just appears to get cuter and cuter as it slowly fades from view.
"
The smallest possible cat is known as a Planck Kitten, and these are a candidate for dark cuteness.