2115: "Plutonium"
Posted: Fri Feb 22, 2019 4:52 pm UTC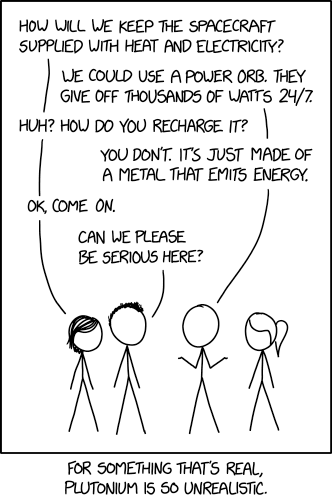 Title text: "It's like someone briefly joined the team running the universe, introduced their idea for a cool mechanic, then left, and now everyone is stuck pretending that this wildly unbalanced dynamic makes sense."
Is plutonium that unrealistic? Much as I love it, that stuff carries seriously bad karma. Even Pu-240 .