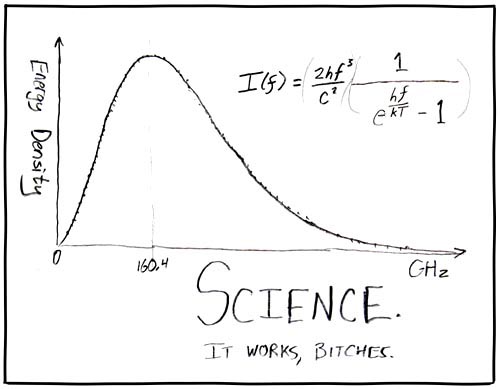 alt text: Bonus points if you can identify the science in question
http://xkcd.com/54/
I didn't see a thread for this comic in the list and had a story to share about it.
So this week Peter Milonni has been visiting the University of Toronto giving a series of lectures about the Casimir effect. At one point he was talking about early quantum electrodynamics. One of the slides he put up was the blackbody spectrum of the microwave background and when he put it up he said "We've been studying this for years. We know it's there.
It works
." I had to excuse myself from the room before I broke down laughing.