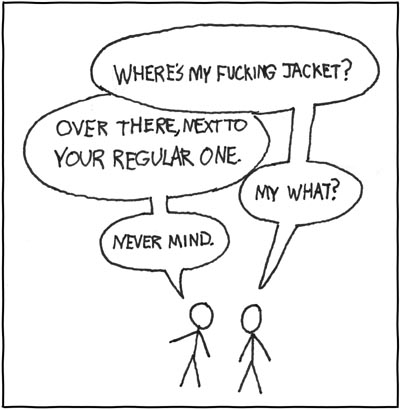 http://xkcd.com/90/
Alt text: "We have this conversation at least once a day in my apartment"
Wow, I couldn't believe we didn't have a topic for this one. Ah well.
At any rate, I thought of the comic because one of my friends just changed her Facebook status to "there is a huge hole in my favorite fucking pants." Of course, I had to reply:
I wrote:Sorry to hear about the fucking pants.

Are your normal pants okay?