I searched. I searched twice. Keywords "Digital Rights Management" and "Wall of ice". And I didn't find a thread.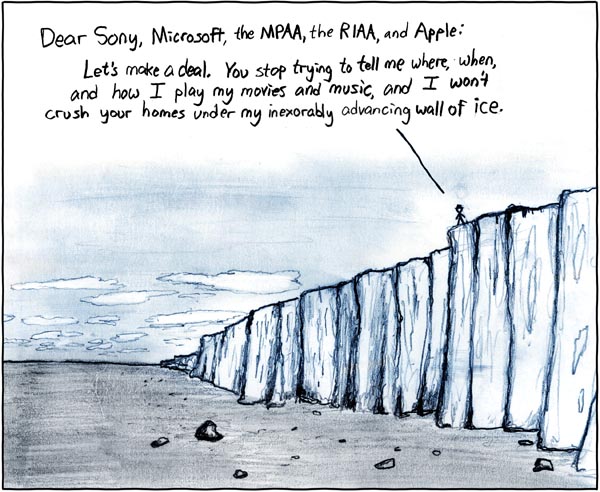 Alt text: If you're interested in the subject, Lawrence Lessig's 'Free Culture' is pretty good.
I read
Free Culture
and greatly enjoyed it. It was a well argued book about a social problem! This is amazing to someone who's been reading sociology books. It's also amazing to see the scope of the problem. I'm likely a felon for using the images I did in several school presentations - hell, my old high school encourages felony.
What I don't get in this comic is - what's with the wall of ice? How did it get there? How can black hat man threaten them with it? What does it have to do with the free culture stuff. I'm still puzzled by this one.