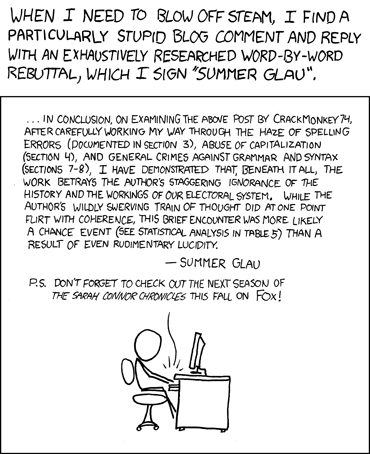 http://xkcd.com/406/
Alt-Text: P.P.S. I can kill you with my brain.
Wasting time on someone else's comment is just more wasting time...which is what the Internet was designed for. I get this urge sometimes, but then I go off to Wikipeida for research and never return.
Edit:
Summer Glau
This time I came back...just to link.