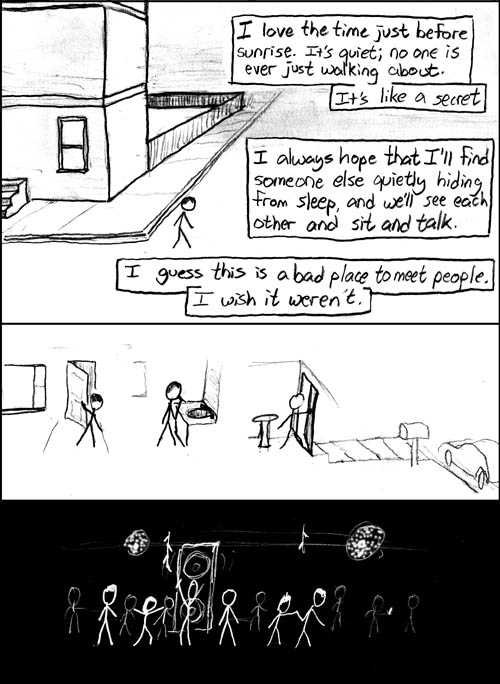 Alt Text: "Sometimes, I sit on top of parking decks and watch the sun rise. I feel like I should have a guitar or something."
Surprised there wasn't a discussion for this yet. It's one of my favorites.
Anyway, this is a bit dorky but I wrote a poem that was indirectly inspired by this comic. I've tried to capture the feeling that this comic in particular (as well as many of the other comics) evokes in me.
http://www.fictionpress.com/s/2554674/1 ... _the_Night
EDIT: Forgot to link to comic:
http://www.xkcd.com/92/