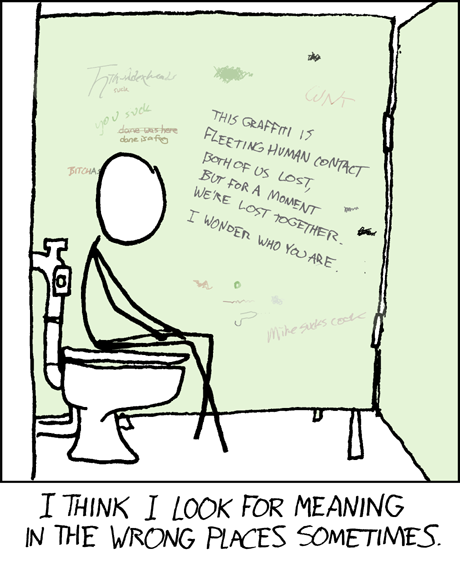 Alt text
:
FOR AN INTRIGUING TIME CALL
Sadly, I have never seen any profound/inspiring graffiti such as this.
Sometimes I write notes to myself in the future. I address myself as "future self" and refer to the person writing the note as "past self", so that when my future self reads the note it's like a different person left it for him.