Escher Bracelet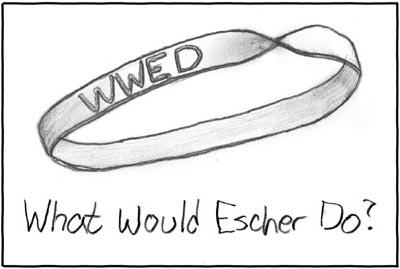 With image-title "
The only downside is that it would be a little uncomfortable
".
Actually, I own one of those. It isn't all that uncomfortable, and mine is a ring. The trick is not have the "twist" dig inwards.
Got it as my "grad ring" (and got my personal prime number inscribed "inside") -- it was pretty popular at Waterloo around 2000. Dunno if they still make them.
(couldn't find a pre-existing thread for this early comic).