0488: "Steal This Comic"
Posted: Mon Oct 13, 2008 4:01 am UTC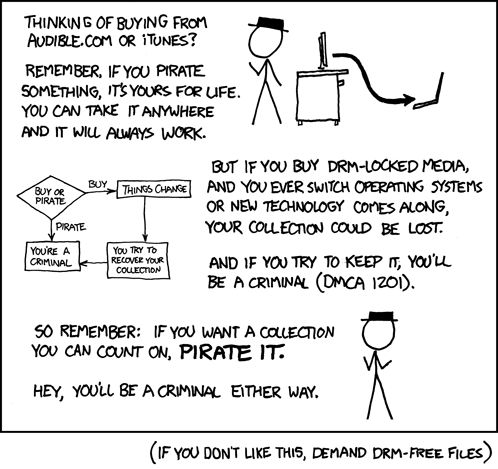 Caption: "I spent more time trying to get an audible.com audio book playing than it took to listen to the book. I have lost every other piece of DRM-locked music I have paid for."
http://xkcd.com/488/
Totally agree. Reminds me of the story about Wal*Mart.