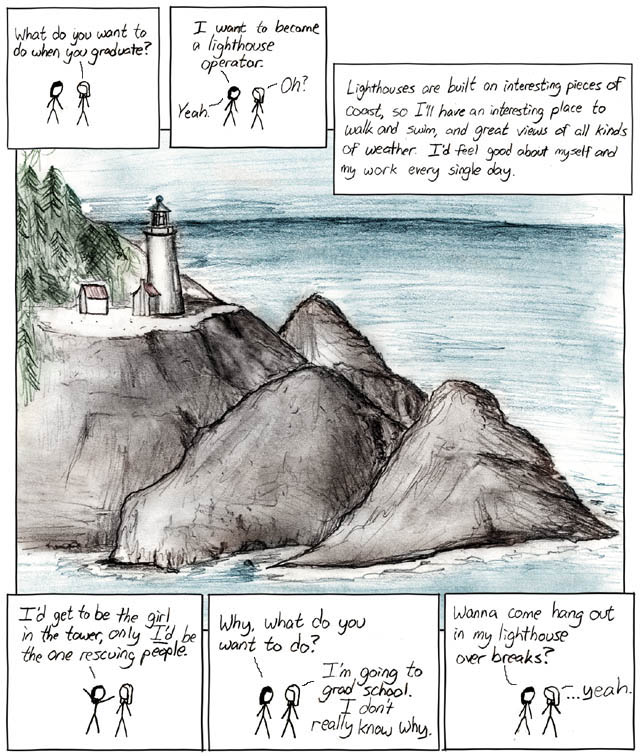 Alt-Text: Opening dialogue by Scott
I scoured the forum and I did not see an individual thread for this. If there is one, then I am inept in my scouring skills.
This is one of my favourite comics of all time just because I am aspiring to be that girl on the left. Maybe not as a lighthouse operator per se.
But I am getting really sick of the "machine." I hate it here at university. I don't think I'm going back after the first year.