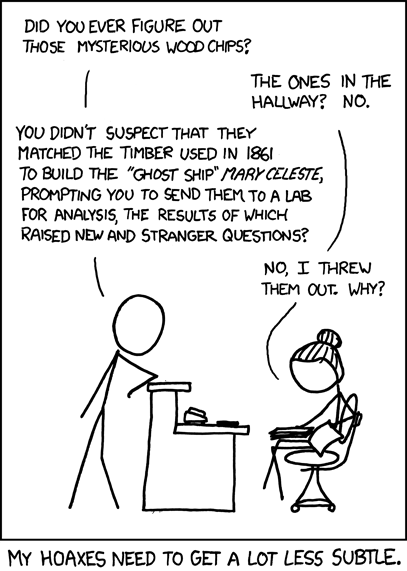 Link:
http://xkcd.com/516/
Title text: You didn't run a chemical analysis against the Shroud of Turin? Man, all that work for NOTHING.
I suspect Randall would be a fun/annoying housemate to have.
Also, I wonder what stranger questions the testing could raise. Maybe the wood is from a species of tree not found on earth?