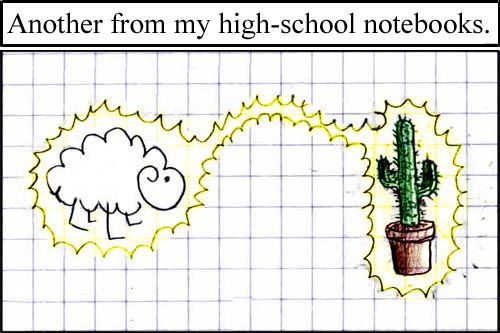 Link:
http://xkcd.com/35/
Alt Text: "I think it's the sheep zapping the cactus and not vice-versa"
I don't know if there's a rule against making posts for older threads. I couldn't find one. Somebody please tell me if there is. But, I'm making a thread for this one anyway.
What do you think this means? Maybe Randall had a vision one day about sheep, and in that vision he saw that sheep had special powers that allowed them to zap stuff. HOWEVER, it slipped out of his conscious mind, and he was doodling one day, and the vision came back to him subconsciously...hmmm.